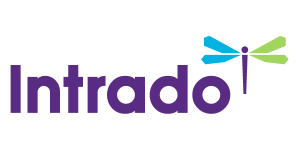 Fitness Club Management and Fitness Industry Veteran Al Noshirvani Launch Method Gym
/EIN News/ -- DALE CITY, Va., April 01, 2023 (GLOBE NEWSWIRE) -- Fitness Club Management is pleased to announce the launch of its new fitness brand, Method Gym, in Dale City, Virginia and Leonardtown and California, Maryland.

"After listening to feedback from our community, we felt the timing was right to bring our members a modern, elevated, full-service experience with a boutique fitness touch and thoughtful wellness experiences," said Al Noshirvani, CEO, Fitness Club Management.
Members of the three clubs, which previously operated under the World Gym brand, will see improvements at nearly every turn, including extensive upgrades to the facility design and layout, new state-of-the-art equipment, more group fitness programming, and the addition of new wellness services.
"We appreciate the years of support and partnership with one of the most iconic brands in the fitness industry," said Greg Tayman, COO, Fitness Club Management. "We will be cheering them on as they continue to evolve."
Official ribbon cutting events will be held for each location at the following times:
California, MD: Saturday, April 29th, 9:00 am
Leonardtown, MD: Saturday, April 29th, 10:00 am
Dale City, VA: Tuesday, May 2nd, 4:00 pm

The community is invited to stop by anytime on these days for special Grand Opening events, including free workouts, special classes, food, giveaways, contests and more. Plus, the first 50 new members will receive a Method Merch water bottle.
Method Gym Locations Feature:
Bright, open, inviting, and ultraclean spaces

Spacious strength and circuit training areas featuring new equipment, including free weights, lifting platforms, squat racks, selector machines, and bumper plates

Functional training turf areas featuring tire flips, Connexus rigs, torque tanks and other specialty equipment

Modern group fitness studios offering more than a dozen class formats, including Zumba, HIIT, Barre, Yoga, and Les Mills programming

Extensive cardio areas featuring new, state-of-the-art equipment by Cybex, FreeMotion, Life Fitness, Matrix, Nautilus, Precor, and Star Trac

High Intensity Interval Training (HIIT) studios with kettlebells, power bars, Concept 2 rowers, and more

Expert personal trainers, motivating group fitness instructors, and friendly staff

Upgraded locker rooms with modern design touches

Cozy member lounges

Childcare services (California, MD and Dale City, VA)

Coming soon: Method Merch and Method Rewards programs

What is not changing is the company's commitment to providing incredible value and customer service to its members.
"We will continue to be a trusted source of fitness and wellness in our members' lives," said Melissa Lovell, VP of Operations. "We recognize that wellness is a journey, not a destination. And that progress matters more than perfection."
To celebrate the brand launch, Method Gym is offering $0 down on new memberships, and just $1 for April dues. New members will also receive a 60-minute personal training session to create a roadmap to results.
To learn more or to join, visit www.MethodGym.com.
METHOD GYM LOCATIONS
 
 
 
DALE CITY, VA
CALIFORNIA, MD
LEONARDTOWN, MD
4176 Dale Blvd #2225
22599 MacArthur Blvd #136B
40845 Merchants Ln #200
Woodbridge, VA 22193
California, MD 20619
Leonardtown, MD 20650
(304) 264-4653
(301) 835-2564
(301) 753-8117
ABOUT METHOD GYM:
Method Gym is owned and operated by Fitness Club Management, founded by fitness industry veteran Al Noshirvani. The company's mission is to provide a fun, safe, and affordable workout environment where all members feel comfortable and at home. Method Gym locations feature modern, open and inviting spaces, state-of-the-art cardio and strength training equipment, inclusive fitness formats, and expert, friendly staff. Learn more at www.MethodGym.com.

Media contact: 
                    Larry Stromberg, lstromberg@thresholdmedia.com
Powered by

EIN Presswire does not exercise editorial control over third-party content provided, uploaded, published, or distributed by users of EIN Presswire. We are a distributor, not a publisher, of 3rd party content. Such content may contain the views, opinions, statements, offers, and other material of the respective users, suppliers, participants, or authors.
Submit your press release