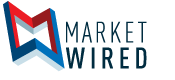 Amtrak's Barry Melnkovic Named 2016 HR Executive of the Year
HR Leaders at Maximus, AbbVie, Alliant Insurance Services and Carhartt Named to HR Honor Roll
/EINPresswire.com/ -- HORSHAM, PA -- (Marketwired) -- 10/06/16 -- Human Resource Executive®, the leading HR business magazine, named Barry Melnkovic, executive vice president and chief human capital officer at Amtrak, its 2016 HR Executive of the Year.
In addition, the magazine named to its 2016 HR Honor Roll Mark Andrekovich, chief of human capital at Maximus; Tim Richmond, senior vice president of human resources at AbbVie Inc.; Jennifer Martin, senior vice president of HR at Alliant Insurance Services Inc.; and Jennifer Piscopink, senior vice president of human resources at Carhartt Inc.
Winners will be recognized on Oct. 27 during a special awards dinner sponsored by Globoforce at the Trustee Ballroom at Boston University.
"The HR Executive of the Year award recognizes human resource leaders who have made outstanding contributions to their organizations and who exemplify the increasingly strategic role of HR in business today," says David Shadovitz, editor and co-publisher of Human Resource Executive®.
As Amtrak's chief HR officer, Barry Melnkovic has taken an HR function that was largely broken and has gotten it firing on all cylinders again.
Melnkovic spearheaded the implementation of Amtrak's first-ever Human Capital Strategic Plan, overseeing significant changes to the organization's total-rewards and benefits programs, and was instrumental in launching the organization's Leader Council.
One of his first undertakings was to transform Amtrak's HR team, bringing in individuals who had prior profit-and-loss and/or operations experience and who were driven to make a difference.
Melnkovic and his team have led dramatic changes to the organization's performance-management process and total-rewards system. They also helped design new components of Amtrak's training program aimed at redefining, elevating and transforming the company's customer-service culture.
The four executives named to the 2016 HR Honor Roll were recognized for the following contributions and achievements, just to name a few:
Mark Andrekovich was instrumental in creating a centralized approach to human capital management at Maximus by either streamlining or developing new global processes for talent acquisition, compensation, employer relations, and training and development. He built an HR function that could scale as the organization grew and revamped HR systems and processes to ensure that HR was delivering value to the business.
Tim Richmond led the construction of the HR function at AbbVie, following the spin-off from Abbott, fostering a corporate culture that honors the past but equips the company for a competitive new business environment. He was instrumental in developing a "talent philosophy" that is in line with the company's new identity, adapting HR processes from predecessor Abbott Laboratories to fit the new mission and bringing in fresh talent to introduce new ideas.
Jennifer Martin was instrumental in building an HR function that could support Alliant's dramatic growth, transforming areas such as talent management and compensation. In addition, she led the organization's move to a consumer-driven high-deductible health plan, implemented a new HRIS/payroll system, leveraged metrics to create a better experience for new hires, and strengthened relationships between HR and leaders across the organization.
Jennifer Piscopink has played a key role in making Carhartt's 127-year-old culture relevant to new hires while still leveraging its knowledge base of longtime workers. She's built an HR function that is able to respond to the company's rapid growth and has made significant strides in giving employees at the company greater career opportunities within the organization.
Judges for this year's contest were Richard Antoine, president of AOConsulting, past president of the National Academy of Human Resources and former global human resource officer of Procter & Gamble Co.; Fred Foulkes, director of the Human Resource Policy Institute and professor of management policy at the Boston University School of Management; Susan Meisinger, author, speaker and consultant on human resources, and former president and CEO of the Society for Human Resource Management; Eva Sage-Gavin, board director and senior advisor to Boston Consulting Group and G100 Network; and Human Resource Executive® Editor and Co-Publisher David Shadovitz.
The judges based their selections on the following criteria: the candidate's ability to handle significant problems or obstacles in the human resource field, the candidate's role and/or success in establishing the human resource function as an integral part of his or her organization, the candidate's management skills as demonstrated within the human resource function and his or her contributions to the HR profession as a whole.
Honor Roll candidates are divided into two categories: employers with fewer than 7,500 employees and employers with 7,500 or more employees. This year, two executives were selected in the under 7,500-employee category and two were selected in the 7,500-or-more-employee category.
The 2016 HR Executive of the Year and HR Honor Roll winners are profiled in the October issue of Human Resource Executive®, which has a circulation of more than 75,000 HR vice presidents and directors. It is published by LRP Publications and is based in Horsham, Pa. On the web, it can be found at www.HREOnline.com.
Powered by


EIN Presswire does not exercise editorial control over third-party content provided, uploaded, published, or distributed by users of EIN Presswire. We are a distributor, not a publisher, of 3rd party content. Such content may contain the views, opinions, statements, offers, and other material of the respective users, suppliers, participants, or authors.
Submit your press release